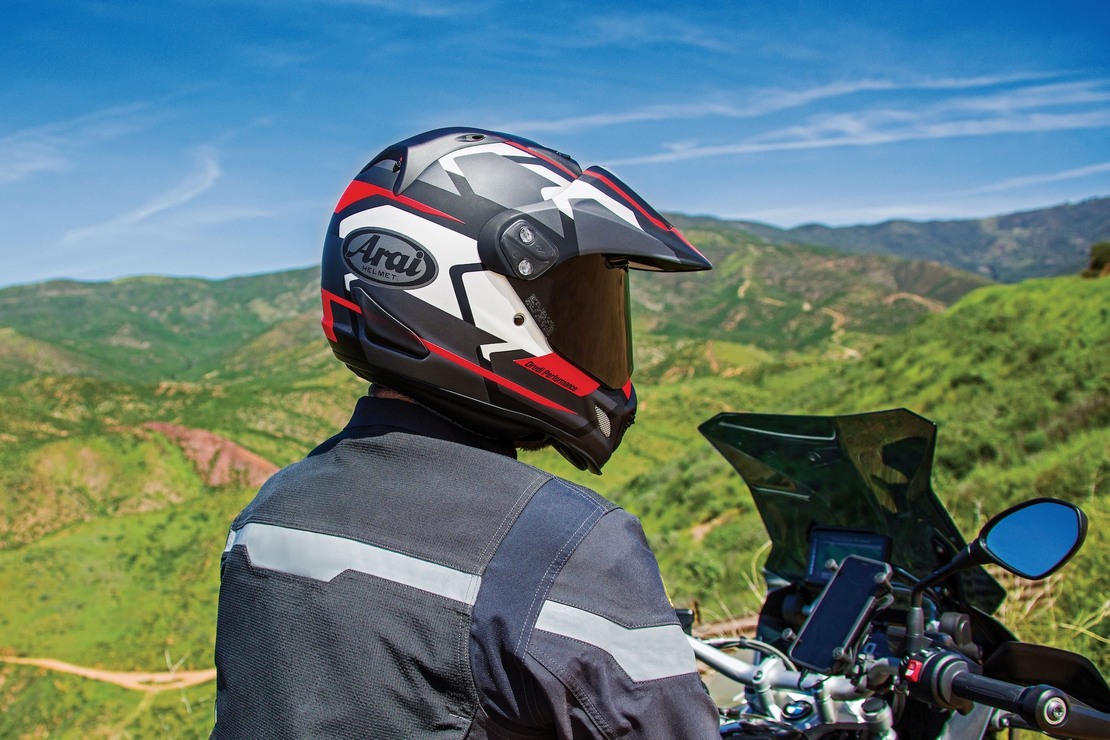 Arai is the only company offering multiple interior-fit shapes to better address the infinite variety of riders' head shapes and sizes.
No one pays more attention to the subtle variations and infinite possibilities of the human head shape than Arai. Why? Because it's the secret to getting the best comfort and fit.
So for more than three decades, Arai has pioneered different shapes – and even different proportions within those shapes – in our various helmet models, working to offer a better fit for more people.
The XD4 has Arai's INTERMEDIATE OVAL (IO) interior fit shape.*
*A Helmet needs to be tried on in order to determine a proper fit.
GO CONFIGURE
The XD-4 offers three distinct confi gurations depending on rider preference or riding conditions. Change the look every time you ride — or even during the same ride.
FCS® CHEEK PADS
Arai's patented FCS® Cheek Pad design delivers comfort and support, and it features our exclusive 5mm peel-away custom-fit layer.
LARGER SIDE COWL VENTS
The larger, sculpted vents improve ventilation efficiency as well as helmet stability on your head at speed.
CHIN VENT
The vent has more intake ports for improved airflow.
EXHAUST PORTS & SHELL SHAPE
These top-diffuser-vent ports nearly double the XD4's airflow, while its shell shape provides better aerodynamic stability at higher street speeds in concert with its high-flow peak and side cowl vents.
5MM PEEL-AWAY SIDE-TEMPLE PAD
Arai's exclusive peel-away side/temple crown pads give you the option of 5mm more of interior width if needed. Yet another level of fit customization no other helmet brand offers.
BROW VENT FACESHIELD
Brow vents in the XD4 faceshield provide airflow to the temple area of the head.
FULLY REMOVABLE / REPLACEABLE / WASHABLE INTERIOR
Arai's Dry-Cool® technology keeps you drier and cooler (hence the name) for greater long-haul comfort.
EMERGENCY CHEEK PAD RELEASE SYSTEM
Developed to allow easier access to an injured rider, the XD4's cheek pads slide out easily – via the integrated pull-tabs built into the underside of the cheek pad – making helmet removal much easier for trained medical personnel.