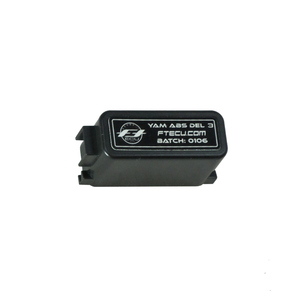 Description:
For off-road track use only!
NEW GENERATION DESIGN!
This unit allows you to remove the ABS pump assembly while saving much needed weight for race applications when the ABS is not needed. Total weight savings is slightly over 3 pounds (aftermarket brake lines not included).
This is our latest generation version that has a much more robust construction both inside and out to withstand the heat and vibration of race use, with full functionality for both R1 and R1M stock dashboards! Unlike the old-generation module, the new ABS Delete replicates the construction of the stock OEM ABS pump housing plug fitting, so it clips onto the stock harness plug just like the stock unit.