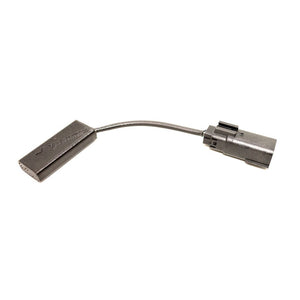 Description:
Aprilia RS 660 Tuono 660 Front Headlight Bypass Plug
This plug and play device allows the removal of the front headlight without getting a warning light on the dash.
Disable dashboard errors
Comes with an OEM connector for direct connection
Plug & Play, no need to cut wires
High quality components
Made in Italy
FOR CLOSED COURSE COMPETITION USE ONLY. NOT INTENDED FOR STREET USE, LEGAL IN CALIFORNIA ONLY FOR RACING VEHICLES WHICH MAY NEVER BE USED, OR REGISTERED OR LICENSED FOR USE, UPON A HIGHWAY.